Post by Walden@Equus on Jun 10, 2012 13:22:37 GMT -5

Other Tutorials
tachyglossus'
&
PharaohHound's
s3oc
s3pe
DDS Plugin |
For Gimp
or
For Photoshop
.Packge Files
4 .package files in a .zip
>>Includes: Regional with No Thumbnails; Regional with Thumbnails; Freeform with No Thumbnails; Freeform with Thumbnails
ALSO NEEDED
- An idea for a brand or a premade brand. I am working on BUS's brand.

1. Make sure you havae the above downloaded. If s3oc or s3pe does not want to load for you... make sure you have followed the instructions that the links provide!
2. Make a project folder; trust me this simplifies things. Name it something like "Projects" "Brands" "Markings", something easy! -
THIS
is how my project folder actually looks.
>>Contents Explained: "Appaloosa" - set of images for my appaloosa set. FINISHED - Brands I have finished. Marking Set Not Released (SHINE) - .package files that will be included in my Markings Set. Markings - Images that are in the Marking Set. New folder - DDS files that I am done with. WIP - DDS files that I am(or was) working on. "Fullbuild0_p10" - Used to clone the no thumbnails .package file provided. MarkingsWIP.psd - My PSD containing all my markings. Splash.psd - My PSD for basic layout of how I make my thumbnails.
3. Put the .package files that you have downloaded, that I have provided, into your projects folder.
4. Open s30c. Go to
FILE>OPEN PACKAGE
. Open the package fild you wish to edit.
REMEMBER - only clone the thumbnail package if you WANT to make a thumbnail for your marking. If you don't make a custom thumbnail and you clone the thumbnail package... then you'll end up with a thumbnail with big red letters saying USE THIS THUMBNAIL
5. Click on the file (if it is not already highlighted). Click on
Clone or Fix
at the bottom right.
>>
Make sure you click the check box for...
>>>Create clone package
>>>Include Thumbnails
>>>Renumber/rename internally (give it a unique name)
>>>Enable Compression (this is usually already check boxed but make sure it is!)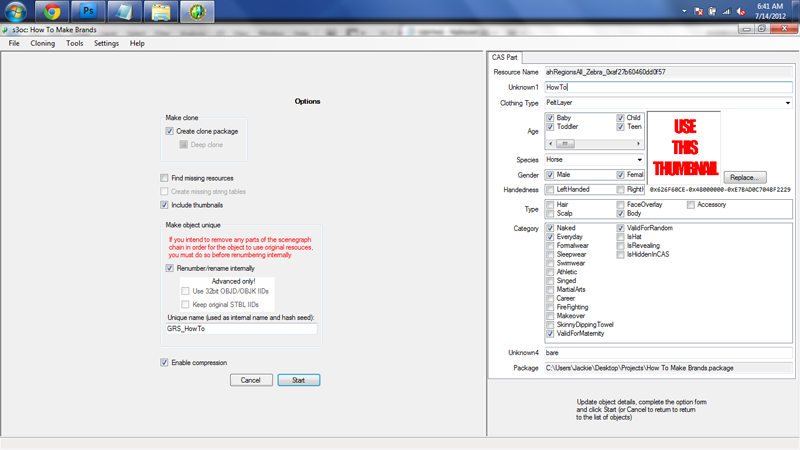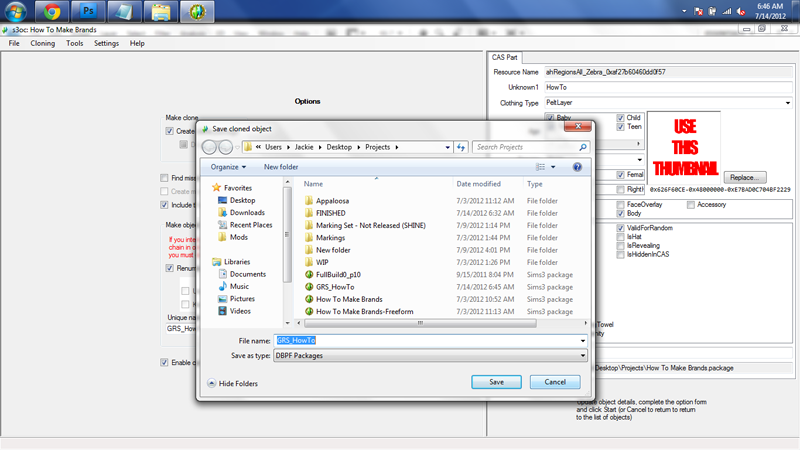 You're finished with s3oc!
6. You're now going to work with s3pe. When you installed s3pe and IF you told it to associate .package files with it...then you can just double click the package you cloned and it will open.
OR
you can go to
FILE>OPEN
and open the cloned pacakge!
7. Find the file under
TAG
that is
_IMG
- Look at the preview; it should be a grey flat mesh - Right click this file and go to
EXPORT>TO FILE
and choose your project folder! This creates a .DDS file.
>>If you are making a thumbnail too. Find the Thumbnail that says USE THIS THUMBNAIL. (It is the largest thumbnail) and Right click this file and go to
EXPORT>TO FILE
and put it in your project folder too!
>>Alternatively you can select both files at the same time.
>>You can use the
Resource>Export>To File
as well.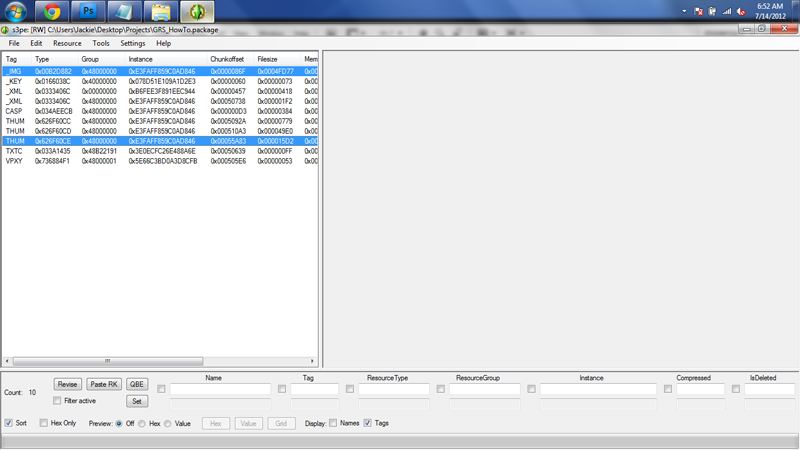 8. Open up your image editing software! Opent he .DDS file by going to
FILE>OPEN
. (You can do the same for the thumbnail you exported as well)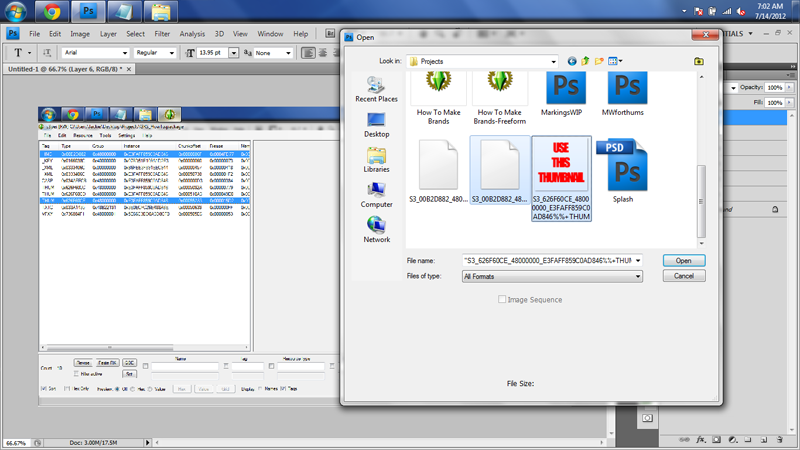 (REGIONAL BRAND)
Regional9. Import/Create your brand now! Remember brands need to be the color red. (#FF0000)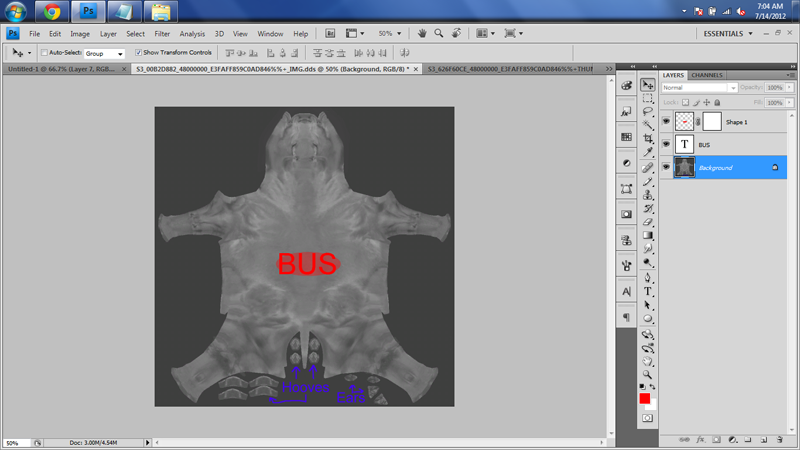 Regional10. Position & Resize it!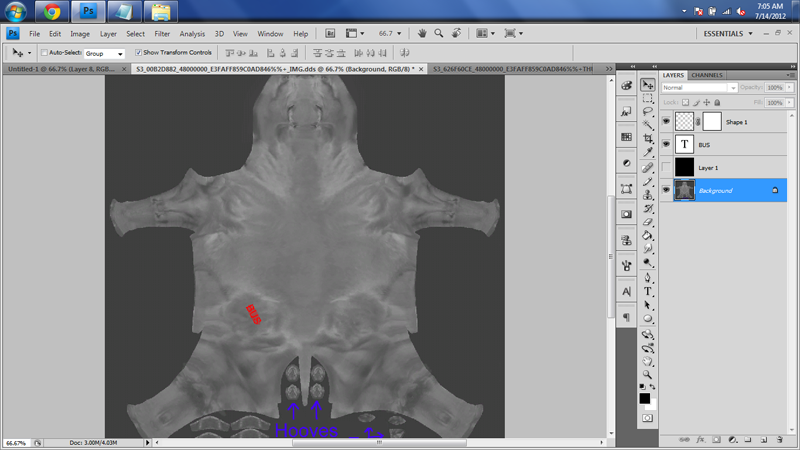 Reigonal11. Create a black layer under your brand! & Flatten IMAGE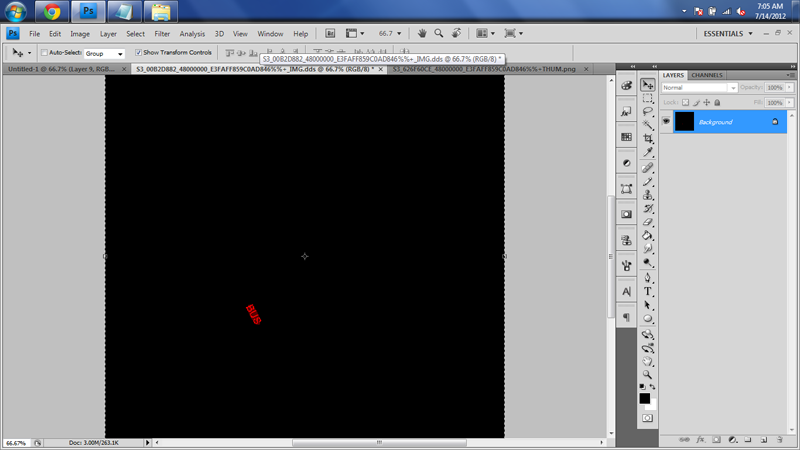 Regional12. SAVE!
(FREEFORM BRANDS)
Freeform9. Import/Create your brand now! Remember brands need to be the color red. (#FF0000)
Freeform10. Make a black layer behind your brand.
Freeform11. FLATTEN IMAGE
Freeform12. SAVE!
>>For Thumbnails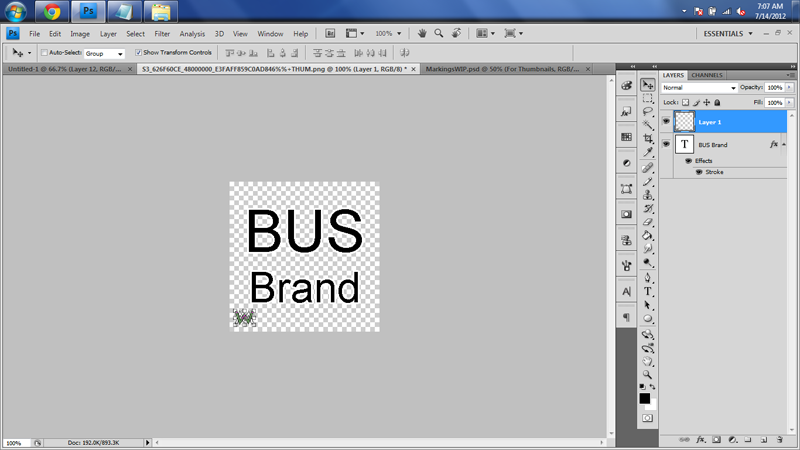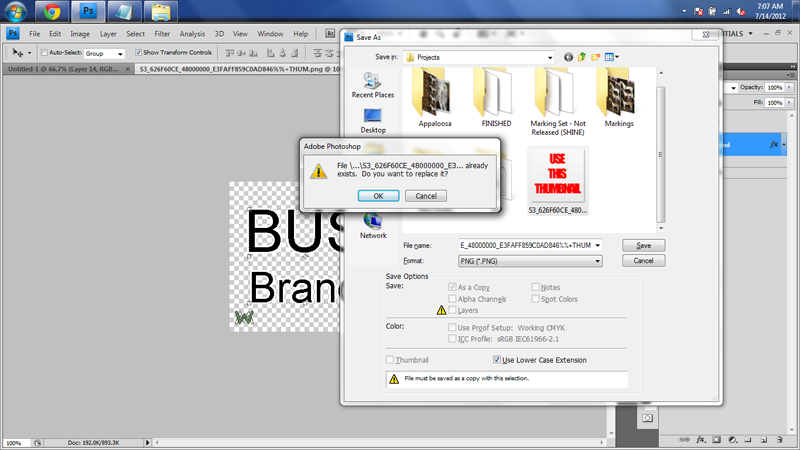 (FOR BOTH TYPES)
13. Go back to s3pe. (If you closed it - Open your package back up)
14. Go to
RESOURCE>IMPORT>FROM FILE
and find your DDS file and import
>>
Make sure of the following
>>>Group is 0x48000000
>>>Replace duplicates is selected.
>>>Compress is selected
>>>Use resource name is selected
>>>DO NOT CHANGE THE NAME
THEN HIT OK!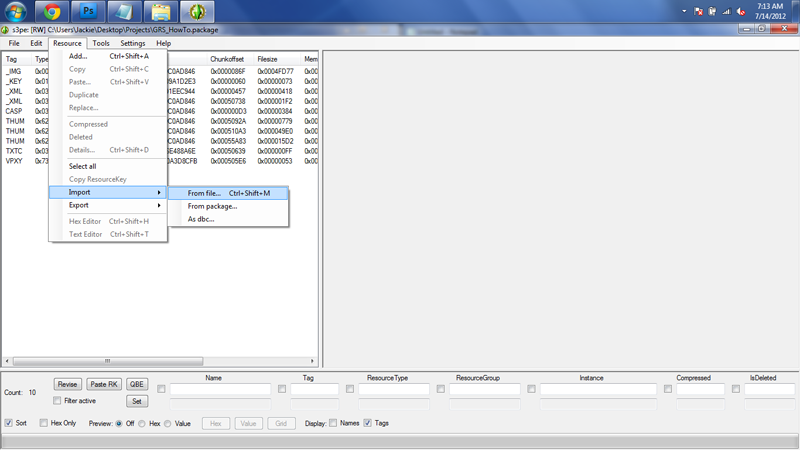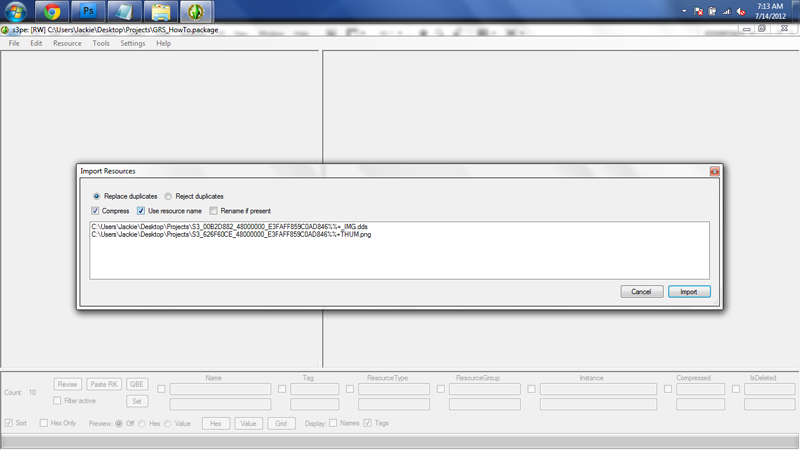 15. The old files will be striked through! THAT IS OKAY! That means the old files were removed! When you save it - they will go away!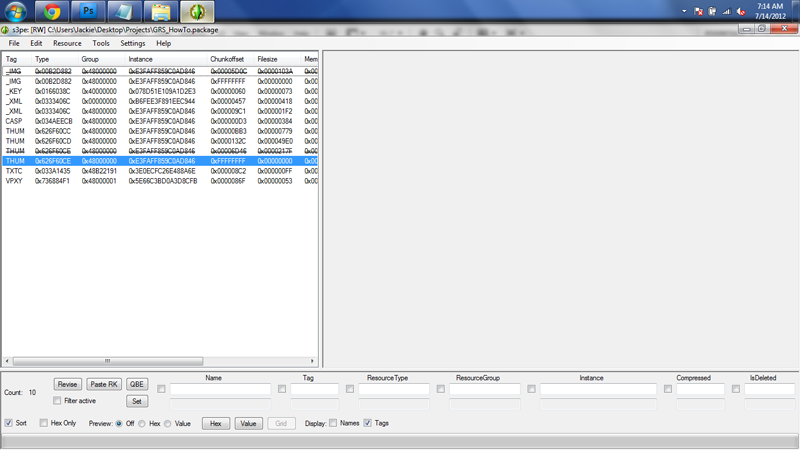 16. Save the package!
17. Copy and paste the package into yuour mods/package folder
18. Test it! If something is off; FIX IT.